Hotel Info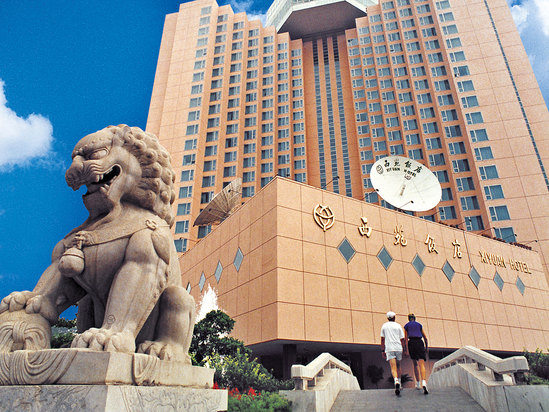 The
Xiyuan Hotel
(Xiyuan Fandian) is located within easy reach of the Metro Line 4 Beijing Zoo Station, Beijing Zoo and Beijing Exhibition Center.
This Beijing hotel has restaurants serving Shandong, Cantonese, Huaiyang, Sichuan and international Western dishes. There are also 16 private dining rooms available.
Guests organizing events will find 15 variously-sized conference rooms at their disposal.
Each month the Xiyuan Hotel hosts an international cuisine festival, with past festivals seeing Xinjiang food served in the Muslim restaurant, Malaysian food in the Carousel revolving restaurant, and French food in the coffee shop.