Hotel Info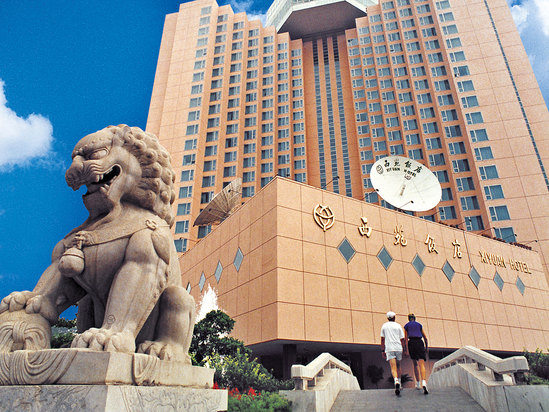 Xiyuan Hotel Beijing
is located in the transportation hub between West Second Ring Road and West Third Ring Road. It is close to Metro Line 4, Line 6 and Line 9, and Financial Street, Beijing Exhibition Center, Ministry of Housing and Urban-Rural Development, Development and Reform Commission, Capital The stadium, Carrefour supermarket and zoo are adjacent.
Xiyuan Hotel Beijing
is a courtyard-type business garden hotel under the Beijing Capital Tourism Group. It has a variety of room types, nearly a thousand rooms of various types, and is fully equipped. All rooms in the main building have full wireless WiFi coverage, and the executive floor has a variety of health pillows to choose from, bringing you a warmer and more considerate staying experience. In the separate executive lounge, you can enjoy a fine breakfast and a pleasant happy hour.
Grand Hotel has a number of flavored restaurants. The Zijin Genting Revolving Restaurant on the 26th floor offers a rich buffet dinner with a 360-degree bird's eye view of the capital.
Adhering to the business philosophy of 'being brave, pioneering and innovating', Ye Hotel offers perfect facilities and high-quality services to every guest, and sincerely look forward to your visit.